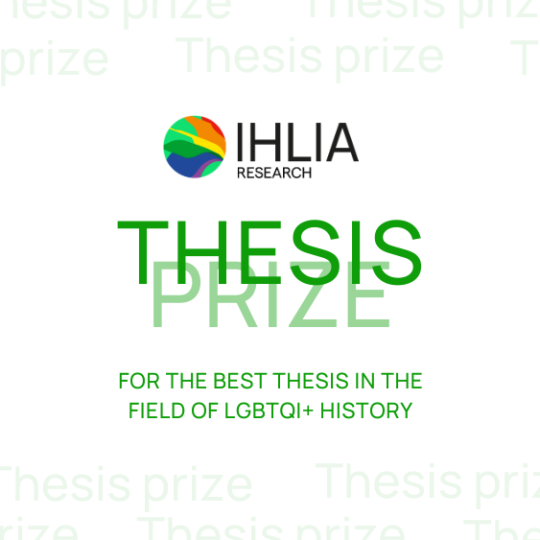 Send your LGBTQ+ historical thesis to IHLIA and win the Thesis Prize
In 2024, IHLIA LGBTI Heritage will be looking again for the best thesis in the field of LGBTQ+ history in Flanders and the Netherlands.
The IHLIA Thesis Prize will be awarded for the second time in March 2024. As of today, everyone can already submit their theses on this website!
As with the first edition - with winner Robbe Himpe who researched homosexual paternity in Flanders - IHLIA LGBTI Heritage wants to make LGBTQ+ historical research more visible and reward this biennial prize.